Mutual Learning Workshop Oslo
8.11.2019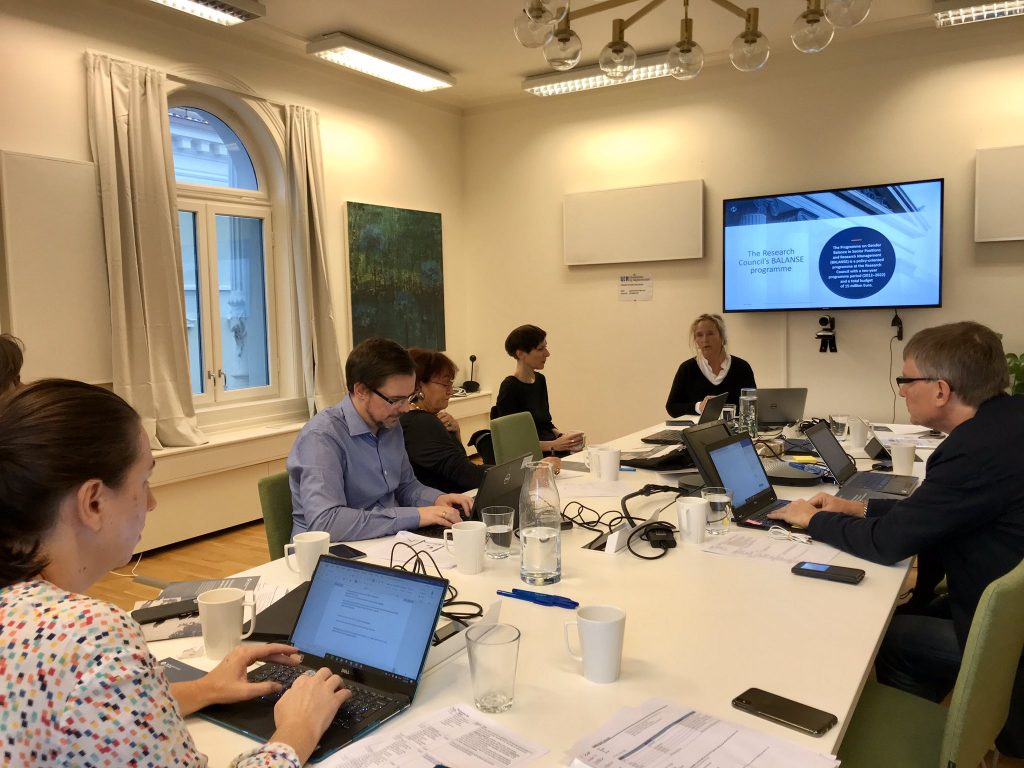 Apart from Mutual Leargning Workshop in on gender in international cooperation in science, technology and innovation in Malta GENDERACTION organized on 7th and 8th of November 2019 – Mutual Learning Workshop for countries advanced in gender equality in science in Oslo.
Participants of the workshop have shared how their countries deal with disturbing the reality of women´s underrepresentation in the academy, exchanged experiences about gender equality and diversity measures, gender balance among professors and debated about gender equality work in RFOs.
Diverse work in countries such as Sweden, Norway, Ireland and the Czech Republic was discussed. Participants stated that they were leaving Oslo inspired for their further work. A number of them have indicated that some measures they learned about may be used or implemented in the future in their work or in their countries. The workshop was, to our joy, found useful, productive and intellectually very stimulating.
Some of the participants from less advanced countries realised that without real involvement and commitment by the management or ministry no real changes can be achieved. It was suggested for future mutual learning workshops to focus not only on good practice and successfull actions but as well on exploration of actions and barriers in each of the countries. To learn more about the difficulties and unsuccessful steps, objections, and implicit practises, which hinder the efforts may expose unseen resistances could be helpful too.
We thank to all participants for their inputs and suggestions for our further activities and the organizers for bringing attention to practical and working measures that inspire!